Save BIG with our grill package deals!

All sizes in-stock, assembled, and ready for immediate pickup or delivery. FREE Professional Assembly on All Grills. White Glove Delivery Available.

We're a Big Green Egg Authorized PLATINUM dealer! That means the best selection and prices!
BIG GREEN EGG SMOKER GRILLS SIZES & MODELS
Oasis Outdoor is Charlotte's largest Big Green Egg stocking dealer and one of only 2 Platinum Dealers in the Carolinas. We have every size from the MINI up to the Extra Extra Large (XXL) in stock and ready for your backyard! The Big Green Egg stands alone as the most versatile barbecue or outdoor cooking product on the market, with more capabilities than all other conventional cookers combined. From appetizers to entrees to desserts, the Big Green Egg will exceed all of your expectations for culinary perfection … and with seven convenient sizes to choose from (XXL Big Green Egg, XL Big Green Egg, Large Big Green Egg, Medium Big Green Egg, Small Big Green Egg, Minimax Big Green Egg, & Mini Big Green Egg), there is a Big Green Egg to fit any lifestyle! Stop by our showroom in Pineville (South Charlotte, NC) and we'll show you how incredible this product really is!
EXTRA EXTRA LARGE (XXL)
Big Green Egg Smoker Grill
Specs:
Grid Diameter: 29 in
Cooking Area: 672 sq in / 4336 sq cm
Weight: 375 lbs

The XXLarge Big Green Egg can cook: 35-40 burgers, 14-16 whole chickens, 18-20 steaks, 20 mouth-watering racks of rib vertically, or 1 perfectly crisp suckling pig
EXTRA LARGE (XL)
Big Green Egg Smoker Grill
Specs:
Grid Diameter: 24 in
Cooking Area: 452 sq in
Weight: 219 lbs
The XLarge Big Green Egg can cook: 2 20-pound turkeys, 24 burgers, 11 whole chickens, 12 steaks, or 12 racks of ribs vertically
LARGE
Big Green Egg Smoker Grill
Specs:
Grid Diameter: 18.25 in
Cooking Area: 262 sq in
Weight: 162 lbs
The Large EGG can cook: 20-pound turkeys, 12 burgers, 6 chickens vertically, 8 steaks, or 7 racks of ribs vertically
MEDIUM
Big Green Egg Smoker Grill
Specs:
Grid Diameter: 15 in
Cooking Area: 177 sq in
Weight: 114 lbs / 52 kgs
The Medium Big Green Egg can cook: 18-pound turkey, 6 burgers, 3 chickens vertically, 4 steaks, or 4 racks of ribs vertically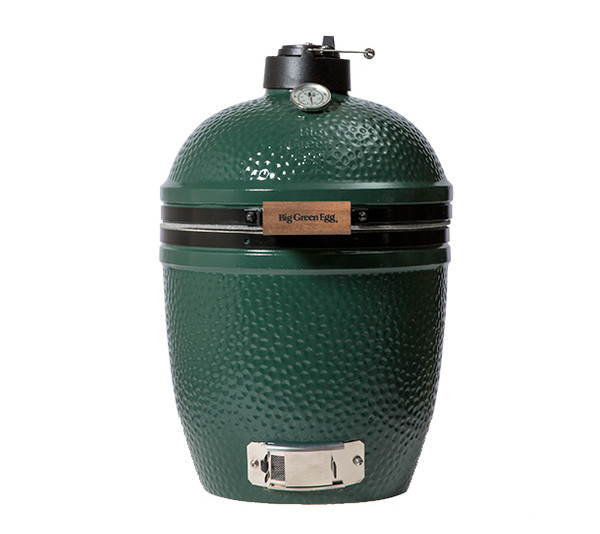 SMALL
Big Green Egg Smoker Grill
Specs:
Grid Diameter: 13 in
Cooking Area: 133 sq in
Weight: 80 lbs / 36 kgs
The Small EGG can cook: 12-pound turkey, 4 burgers, 1 chicken vertically, 2 steaks, or 1 rack of ribs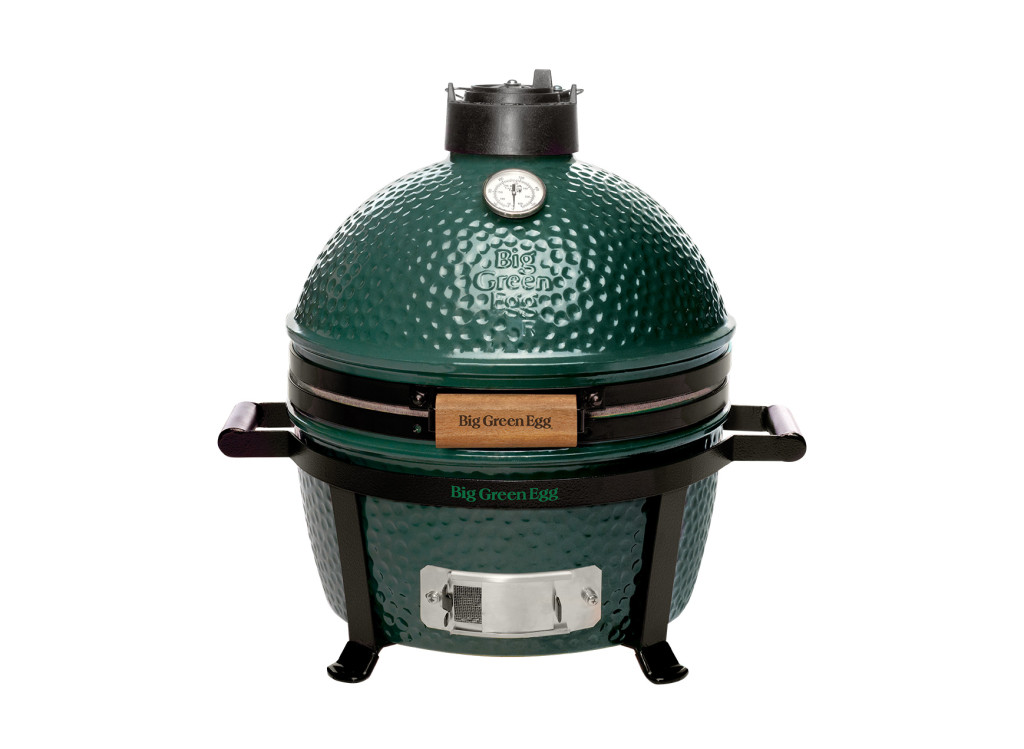 MINIMAX (Perfect Tailgater)
Big Green Egg Smoker Grill
Specs:
Grid Diameter: 13 in
Cooking Area: 133 sq in
Height: 19.5 in
Weight: 76 lbs
The MiniMax EGG can cook: 12-pound turkey, 4 burgers, 1 chicken vertically, 2 steaks, or 1 rack of ribs
MINI
Big Green Egg Smoker Grill
Specs:
Grid Diameter: 10 in
Cooking Area: 79 sq in
Weight: 39 lbs
The Mini EGG can cook: 2 chicken breasts, 2 pork chops, or 1 steak